To help you find the best gaming tablets for your money, we have reviewed many different products over the course of many hours. As part of our evaluation, we measured each device based on its computing power, display quality, and battery life. We recommend choosing a gaming tablet that offers a good combination of all three of these categories. We also recommend that you identify additional features and functions, such as cameras, connected accessories, and biometric security, that you may want or need, and purchase a gaming tablet that offers them.
Top 6 ranking of the best gaming tablets in 2021
1. Apple iPad Pro 11-inch (2018) is the best gaming tablet in 2021
When it comes to gaming tablets, Apple's 2018 iPad Pro is the most powerful option. With the built-in A12X Bionic chip, the new iPad model supports all the best games available on iOS. You'll get stunning graphics and high frame rates for crisp, smooth viewing on an 11″ or 12.9″ display. So, whether you want to play PUBG Mobile, Minecraft or Fortnite, you will get a first-class mobile gaming experience.
The benefits of the new iPad Pro go far beyond games. With Apple Pencil support, you can digitally draw on your tablet with impressive quality and stylus tracking. You can also mark up documents if you plan to use it for work tasks. Going even further in terms of performance, the tablet offers support for Bluetooth keyboards like the Smart Keyboard Folio, which means you can turn your iPad into a laptop-like device. You'll be able to work on the go, and when all your office needs are resolved, you'll be able to switch to gaming right away. The 2018 iPad Pro is currently available in Silver and Space Gray colors. You can also choose between 64GB, 256GB, 512GB and 1TB models.
2. Apple iPad 2018 is the best gaming tablet
Apple's new 2018 iPad isn't as powerful as the latest iPad Pro models, but the A10 Fusion chip inside is still powerful enough hardware for mobile gaming. Perhaps best of all, the new iPad costs half the price of the iPad Pro. iPad 2018 features a 9.7-inch Retina display that gives you crisp images in the games you play and plenty of screen space to view graphics. If you are trying to play Fortnite and you see an enemy player in the distance, it will definitely be easier on such a large tablet screen than on a small smartphone screen.
Like the iPad Pro, there's a lot more you can do with the iPad 2018 than just playing games. It has an 8-megapixel camera capable of Full HD video recording and FaceTime support. If you connect a Bluetooth keyboard, you can also improve your performance between games. It's the first base iPad model to support the Apple Pencil, which means you'll also get creative with the powerful stylus. With a 10-hour battery life, you'll have plenty of time for gaming, emailing, and drawing. You can choose from a 32GB or 128GB model in silver, space gray, or gold.
3. Samsung Galaxy Tab S4 is the best gaming tablet in 2021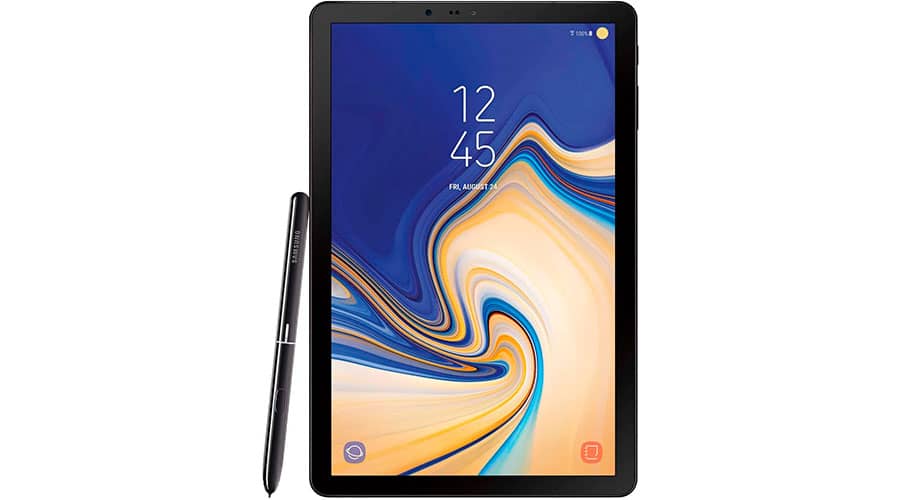 If you're looking for a powerful Android gaming tablet, it's no surprise that Samsung falls short of the best in existence. The company's recent Galaxy Tab S4 is about as good as an Android tablet is right now, with crisp screen quality, Dolby Atmos surround sound, a large 10.5-inch AMOLED display, and the performance you need for the best Android games. Compared to the iPad Pro, the Tab S4's Snapdragon 835 chipset isn't as powerful, but it's still enough for high-end gaming.
When it comes to gaming, what really makes the Galaxy Tab S4 shine is its gorgeous 2560 x 1600 Super AMOLED display with HDR support. Dolby Atmos speakers can also deliver quality sound if you're playing at home or plugging in headphones. You'll also have plenty of room to play with microSD storage support, allowing you to expand your tablet's storage capacity at an affordable price (they come with 64GB or 256GB of onboard storage, depending on the model you choose). The Galaxy Tab S4 also features an S Pen and can be used with a keyboard cover (sold separately) for enhanced productivity.
4. Samsung Galaxy Tab S3 is the best gaming tablet 2021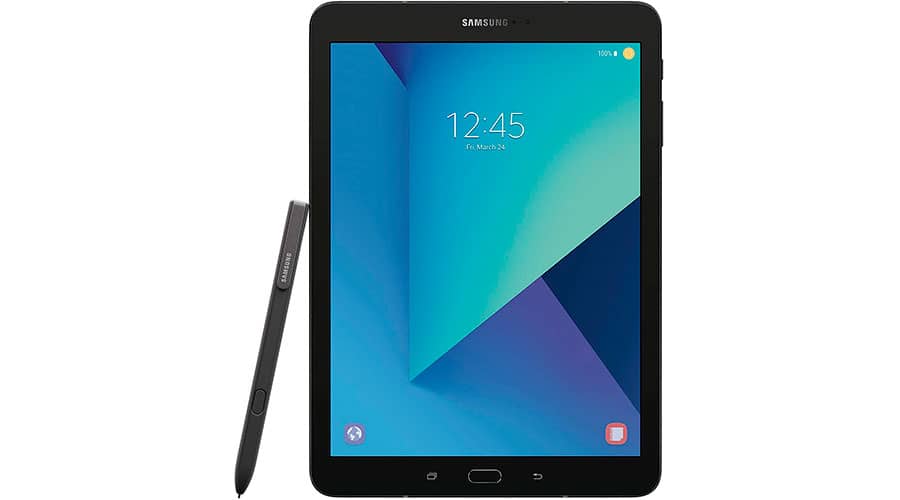 The Android tablet market is a bit of a sad place, and that's made even more evident with Samsung's Galaxy Tab S3. Despite its age, it still stands out from other Android tablets thanks to its combination of versatility, Samsung's great display, and the high-performance Snapdragon 820 chipset. This chipset is an earlier version of the Snapdragon 835 found in the Tab S4, but it will still be good enough. work with Android games, so if you're looking to save some money, it's still a great option.
Despite not being Samsung's latest model, the Tab S3 still features a 9.7-inch Super AMOLED dynamic HDR display with a resolution of 2048 x 1536 pixels. In other words, your games will be perfectly produced, as will all the videos you watch. With its four speakers, you will also get a nice sound experience. And, like the newer model, the Galaxy Tab S3 includes an S Pen stylus for enhanced functionality and supports a connected keyboard for enhanced productivity.
5. Microsoft Surface Book 2 15 inch is the best gaming tablet 2022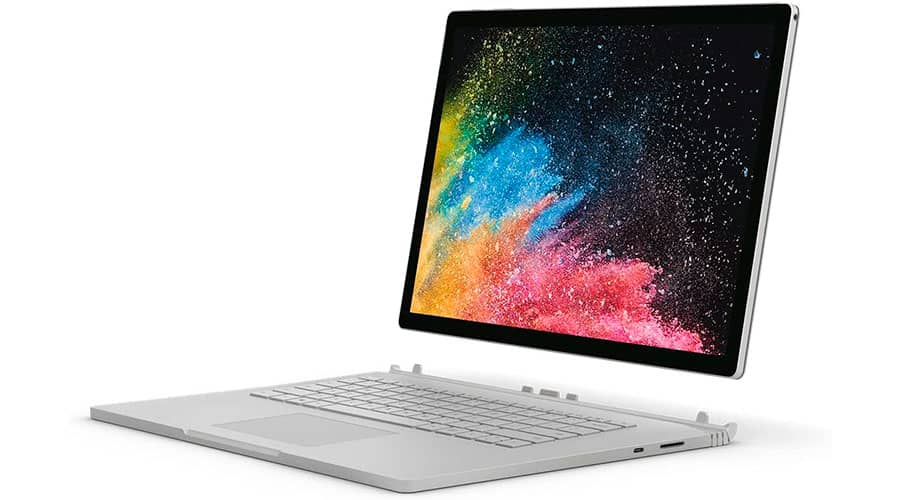 The Microsoft Surface Book 2 (specifically the 15-inch model) offers the most impressive tablet you can find. If the iPad Pro is trying to be an all-rounder, the Surface Book 2 knocks it out. Inside, it's loaded with powerful internals that make it a high-performance computer, and the 15-inch model with an Intel Core i7 processor paired with an Nvidia GeForce GTX 1060 and 6GB of VRAM delivers a powerful gaming experience.
While you'll probably only play with the Surface Book in its laptop configuration, it offers true tablet mode, with part of the screen completely separated from the base. With the Surface Pen, you also get incredible stylus quality for when you need to get creative after a long gaming session. Of course, another huge benefit of this option is access to full-fledged PC video games that are available on Windows computers.
6. Lenovo YOGA 730 w/ GTX 1050 4GB is the best gaming tablet 2022
If you want to experience Windows 2-in-1 but don't have the cash to spend on something like the best-in-class Surface Book 2, then Lenovo has you covered. The Lenovo Yoga 730 is a functional 2-in-1 offering all the features of a laptop, with the addition of the ability to flip the screen and use the device as a tablet (although the keyboard doesn't detach). The model selected here by Sotos online store features a 15-inch Full HD or 4K display for a clear view whether you're gaming, working or watching videos. The visual experience is provided by an Intel Core i5-8250U or Core i7-8550U processor paired with a high-performance Nvidia GeForce GTX 1050 graphics card with 4 GB of VRAM.
The Lenovo Yoga 730 – with the specs chosen – should be a decent gaming device for popular esports titles like Overwatch and League of Legends. If you're trying to survive a battle royale, you should be able to run Fortnite on this hardware. And with a Thunderbolt 3 port, you even have the option to connect your Yoga 730 to an external graphics card for vastly improved graphics.