The best styluses are those that are compatible with iPads, Android tablets, and Windows devices. They should also allow you to draw and take notes on the slate. The best choice according to the Sotos online store is the inexpensive BaseTronics stylus. It's a good introductory option that works with a variety of devices, including iPads, Kindle Touches, and Android tablets.
Top 5 ranking of the best styluses of 2022
1. BaseTronics is the best stylus for beginners in 2022

The BaseTronics stylus is an inexpensive and great introduction stylus that is 100% compatible with all touch screen devices, from the Apple iPad 1 and 2 to the iPhone, Kindle Touch, and Samsung Galaxy. Also, the 0.09 tip stylus is said to work well with programs like Evernote. Of course, at its affordable price, you will not find in it a neurosensory system.
The stylus measures 5.5 x 0.3 x 0.3 inches and weighs 8.5 grams and is made from stainless steel aluminum with no plastic parts, giving it the feel of a real pen. The package includes two pens and six interchangeable soft rubber nibs, so you don't have to worry about losing one, but even if you do, there's a one-year warranty. Colors come in blue and black, but there is an option for an 11-piece set with multiple colors from pink to purple.
2. Wacom Bamboo Ink Plus is the best stylus for professionals in 2022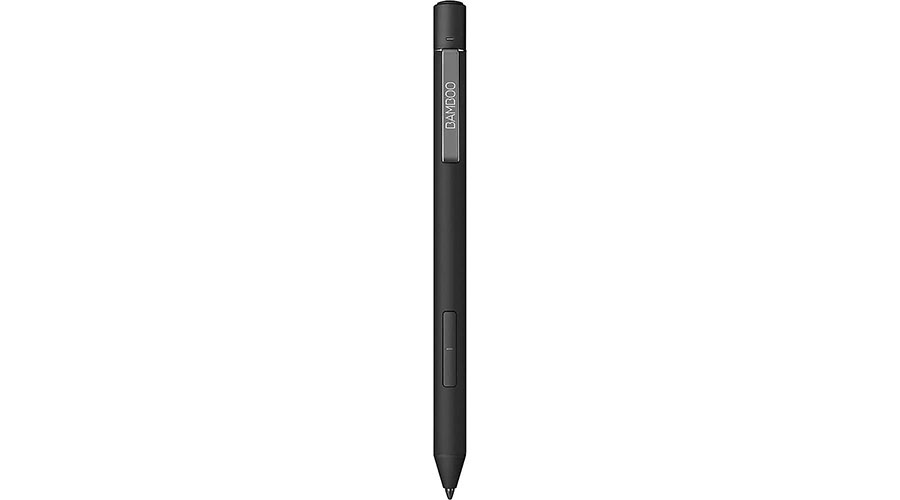 Wacom's Bamboo Ink Plus stylus includes a wide range of features designed to make the user experience simple and enjoyable. Firstly, its rechargeable battery can take about three hours to charge, but can last as long as 10 days even with fairly regular use. It also uses a USB-C port for charging, making it a much more convenient option than its predecessor.
Not only will it last longer than the previous version, but it now includes tilt support, which, like the Apple Pencil, allows Bamboo Ink Plus to detect how it's held and translate placement into strokes on the screen. Its physical body mimics that of a regular rubber pencil to make it more comfortable to use. Overall, this is a great option for devices that support it. You can even switch between three different types of interchangeable nibs to make any job you do with Ink Plus more convenient.
3. MEKO is the best budget stylus of 2022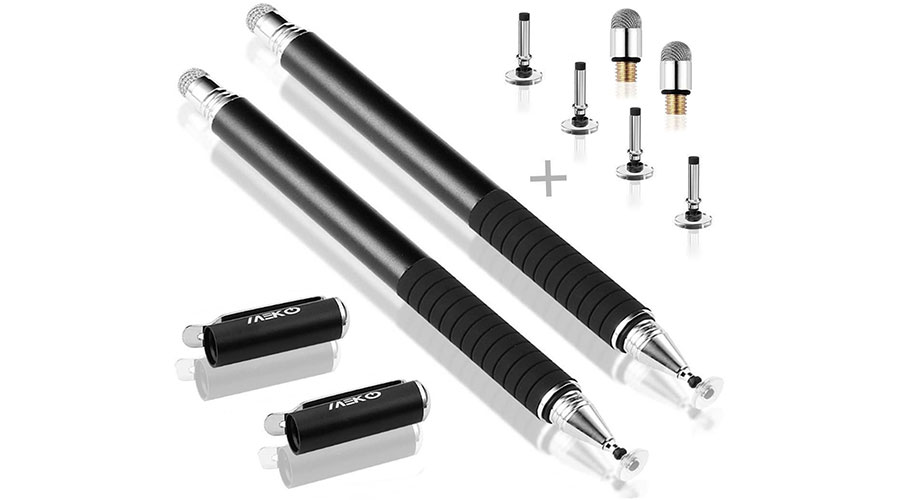 You will find that some styluses have a tip that is not suitable for taking notes. These types of styluses are cheaper because their design is primarily used for navigation rather than note-taking or drawing. Luckily, functional fine-tip styluses don't have to come with a hefty price tag for their precise functionality.
The MEKO Disc Stylus is a fine stainless steel and aluminum stylus with no plastic parts and is one of the most popular styluses on the market. The device measures 5.5 x 0.3 x 0.3 inches and weighs only 45 grams. Includes replacement nibs: 6.8mm clear disc tip, 2mm rubber tip and 6mm fiber tip. The transparent disc tip allows the pen owner to see exactly where your mark is being made to ensure accuracy. Fiber tips are good for standard web browsing, drawing, and general navigation.
You will not find compatibility issues as MEKO is designed to work with all the capabilities of touch screen devices such as Apple iPad, iPhone, iPod, Kindles, Samsung Galaxy, etc. Due to its compatibility, price, and multi-tip functionality, MEKO is the best high precision stylus on a budget.
4. Apple Pencil is the best stylus for iPad Pro in 2022
What didn't Apple do? And what is so attractive about a pencil with their brand? For those unfamiliar with stylus capabilities, the Apple Pencil offers a wide range of features. If you're a seasoned stylus buyer and want to get the most bang for your buck, this is the stylus for you (but it's important to note that it's only compatible with the iPad Pro's Multi-Touch subsystem).
An Apple Pencil connected to Bluetooth is smart enough to recognize how hard you press on a surface. The stylus has built-in sensitive pressure and tilt sensors that can recognize the physics of your pen. For those who run drawing programs, this stylus can change the thickness of lines, create subtle shadows, and create a wide range of artistic effects that mimic those of a regular pencil. Users have commented that the Apple Pencil is great for creative control, and if you're using Photoshop, it's perfect for retouching and editing photos.
The stylus is 17.6 cm long, 0.89 cm in diameter and weighs 20.7 grams. While it is a top-notch stylus, it lacks the basic function of an eraser at the end. Users who are in the process of drawing will simply need to tap the iPad Pro screen with two fingers to switch between writing and erasing.
This is one of the few styluses on the list that is powered. Plus, it comes with an Apple Lightning adapter for charging.
5. Microsoft Surface Pen is the best stylus from Microsoft in 2022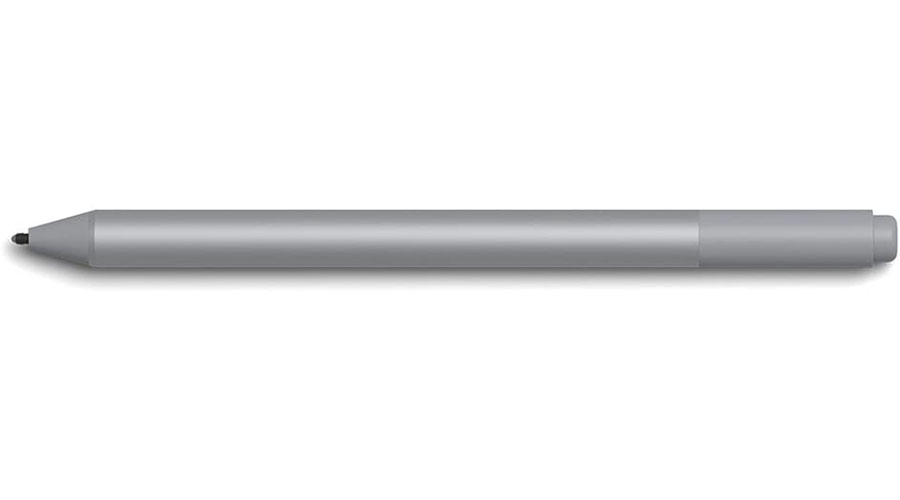 The Microsoft Surface Pen is a highly effective stylus for compatible Surface devices, including the Surface Laptop 3 and Surface Go 2. The Surface Pen works well with a variety of devices, offering handwriting recognition and a pressure-sensitive nib for drawing and sketching. This is a good option for students, graphic designers, and others who need to take notes and draw. At $100, this is one of the most expensive styluses you can buy, and it requires an AAA battery, but performance-wise it's hard to beat.
How to choose the best stylus in 2022?
1. Do styluses work with all touchscreens?
Short answer: no. The key difference is whether the screen in question is capacitive or resistive. Capacitive touchscreens work by transferring electrostatic energy, which is not the case with plastic input devices such as a stylus. However, newer styluses are available that are specifically designed to work with capacitive touch screens. On the other hand, resistive screens work with pressure and are universally compatible with a stylus. To test the screen before buying a stylus, try pressing it with a pen cap: if it responds, it is resistive and will work fine with any new stylus.
2. What are the benefits of a stylus?
The main attraction of the stylus is its ability to add analog capabilities to digital devices (and documents). They're an incredible gift for artists who want their work to live in the digital space, and they're also incredibly handy anytime you need to digitally sign a document (or for those who prefer the look and feel of print handwriting).
3. What is the difference between active and passive stylus?
The main difference between active and passive styluses is the features. The passive stylus lacks the electronics needed to enable a host of extra features, such as additional buttons, sensitivity settings, or the ability to work with capacitive touchscreens.
Conclusion
The best stylus is the BaseTronics stylus. This is an inexpensive writing stylus that works with iPad, iPhone, Kindle Touch, and Android devices. It has a hint of 0.09 which is well suited for writing programs like Evernote. For a more professional option, we like the Wacom Bamboo Ink Plus. It has a rechargeable battery, can last up to 10 days, and is packed with features.