Best Document Scanning Apps for Android Devices: It doesn't matter if you work in an office, a businessman, or a student; you will come across a situation where scanning some papers or documents seems necessary. But now in many places, it is difficult to find a scanner. You can deal with such a problem if you have any document scanning apps installed on your Android device. In the PlayStore, some scanner apps can turn your mobile phone into a tiny scanner. So, just by installing a useful document scanner app, you can scan notes and documents anytime, anywhere.
Best Document Scanning Apps for Android Devices
---
Although there are many document scanning apps available in the PlayStore, finding the best one is hard. Because there are a lot of applications that do not work correctly. However, you don't have to worry about that because I'm here to provide you with a list of the best document scanning apps for your Android device. Just check out the features and choose the one that suits you best.
1. CamScanner – PDF Scanner -Best Document Scanning Apps for Android Devices
---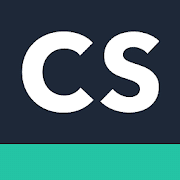 Want to scan documents with an Android device? It doesn't matter if you want to scan it as JPG or PDF; CamScanner will do it for you. One of the most used document scanner apps for android will never disappoint when scanning documents with your phone. You can use this application not only with your Android mobile phone, but also with your tablet, iPad or even computer.
Important Features
You can digitize your document just by using your phone's camera with this app.
The scan quality in this application will satisfy you as the graphics and resolution of the scanned copy are very good.
Optical Character Recognition (OCR) technology provides accurate text and photo images.
You can share the scanned copy with pdf or jpg files.
You can instantly print a copy using the printer and editing the copy is very easy.
2. Adobe Scan: PDF Scanner, OCR
---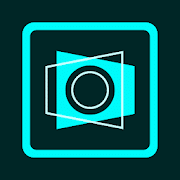 I don't know if there are any of you who have never heard of Adobe. In the field of illustration, scanning and document management, Adobe is the most popular name. So, Adobe Scan is here so you can scan important documents to save you time and money. You can use this mobile document scanner to turn any of your scanned files into Adobe pdf forms.
Important Features
It has an instant sharing option so you can easily share your scanned files.
You can improve the quality of files using the editing option.
The same option will help you edit the selected area as you see fit.
With just a few taps, you can scan documents, books, cash receipts, and more.
Built-in Optical Character Recognition (OCR) helps improve graphics and file quality.
3. Microsoft Office Lens – PDF Scanner
---
Another app I don't think needs to be introduced to you due to its huge popularity. Probably almost all of you are familiar with this Scanner app. This is Microsoft Office Lens, the most popular document scanning app for any android device. With this handy mobile scanning application, you can carefully scan not only a document, but also photos, receipts or any other notes on a white background.
Important Features
You can send files to Onenote and many other media like Drive, Dropbox, etc.
It only takes a few taps to scan your notes.
You can scan any whiteboard notes, color photographs and other documents.
An optimized search engine allows you to find files by their names.
Let you edit the file and also you can enlarge the graphical representation of these copies with this application.
4. Tiny Scanner – PDF Scanning App
---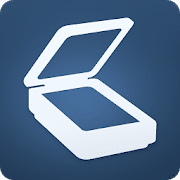 Tiny Scanner is an android app that can turn your android device into a small scanner. It is lightweight and can scan everything into PDF files. Whether it's your important papers or documents, it will scan with satisfying graphics and never let you get disappointed in copy quality. Even you can scan photos, receipts, reports, etc. with this useful document scanner app for your android device.
Important Features
You can share files scanned with Tiny Scanner via Email, Dropbox, Drive, etc.
It can scan files in color, black and white, and also supports image zoom.
For sharp monochrome text, 5 levels of contrast can be used.
You can also set the page size for pdf files.
You can password protect your documents and also find them by their titles in the search box.
5. PDF Scanner App – Click Scanner
---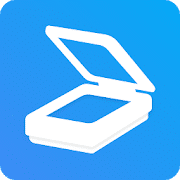 Scanner to PDF app is one of the most popular document scanner apps for android. This is an application that uses your phone's camera or any other camera application and allows you to scan documents, business cards, cash receipts, images, etc. People mainly use this application to output high quality PDF file. What you can use in this important application will be automatically saved as a PDF. Thus, you do not need to worry about the use of these files by mail.
Important Features
It will automatically detect the merge or border of documents.
For image scanning, it provides high image quality through a multiple filtering process.
Manage scanned documents and find them very easy for a convenient search engine.
Optical character recognition means that OCR codes can recognize more than 110 languages ​​in the world.
For cloud integration, there is a backup and sync process.
6. First Scanner : Free PDF Scan
---
Let's get to know Fast Scanner, another companion document scanning app for your Android device. The main purpose of this application is to turn your device into a portable scanner. But the best part of it is the fast processing system with cleanliness and high graphics. With this useful app, you can scan any document and write scripts, from journals to class notes.
Important Features
A system of perspective correction and automatic edge guidance is available.
This android scanner app is very fast.
Several editing systems and image filters are available.
You can save the scanned copy as images or PDF files.
You can print these copies using any printer or other printing applications.
You can open files in any PDF or jpg files.
7. Easy Scan – Free PDF Scanning App
---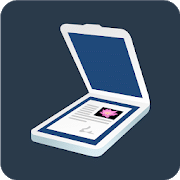 To turn your phone into a portable scanner, try simple scanning – the most noteworthy fact of this Android Scanning app is its simplicity. To scan a document, image, or other whiteboard writing, just a few clicks within a few seconds are all it takes. You can also edit files stored on your SD cards. What's more, this process takes less time than other Document Scanner app for any android device.
Important Features
Files are automatically saved in jpg and PDF format on the cloud drive.
Backups and synchronization are available to restore files.
You can share scanned files to Dropbox, Box, Google Drive, Email, etc.
Thanks to Wi-Fi, you can open files directly on your computer.
Importing files from PDF to JPG and from JPG to PDF is very easy.
8. Clear Scan: Free Document Scanner App, Scan PDF Files
---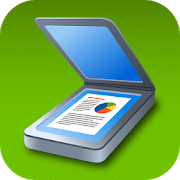 Another option for you is Clear Scan. You can use it to turn your phone into a small scanner. And with a scanner, you can capture high-resolution images with just a tap using your phone's camera. You can scan any bills, documents, receipts, etc. with this scanner, no matter where or when you do it.
Important Features
A flexible editing system will allow you to edit documents even after saving them.
Extremely fast processing system.
Ability to automatically reorder pages after adding or deleting files.
You can save files and documents in different folders and subfolders.
Multiple filtering produces professional quality results.
9. Scanner for M e: Scan Documents to PDF
---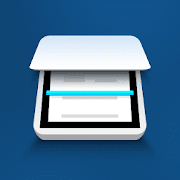 Scanner App for Me is an application that you can install to scan any documents and images anytime, anywhere. This way you don't have to lug papers back and forth, and a virtual copy makes it so easy for you to deal with all of them. This feature rich office tool app is very useful and scanning is not the only task it can do. In addition, you can print scanned copies and edit them the way you want with the same application.
Important Features
You can share scanned copies as well as print them an unlimited number of times.
When using this Android Scanning app, no annoying ads will bother you.
Optical Character Recognition (OCR) technology will help you extract accurate data from a file.
You can add a snapshot to files using the camera.
It is possible to merge several files with one effort and merge them into one file.
10. PDF Document Scanner Classic
---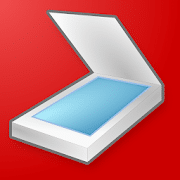 Those who just want to use the classic document scanning apps for Android, PDF Document Scanner Classic, are here. This is the original version of the PDF Document Scanner. Indeed, the new version of this application has already been published and updated several times. But still, some people want to use the classic, feeling nostalgic. However, it may be a classic, but in the case of scanning documents and files, it has no major drawbacks.
Important Features
You can scan documents, images and other written scripts with this application using your mobile camera.
Let you edit files when you need them, if needed.
Ultra-fast processing system and just a few touches is enough to scan paper.
Provides high-quality copy resolution, as well as the ability to print them from an exact copy.
You can adjust the page size for PDF folders.
11. Scanbot – PDF Document Scanner
---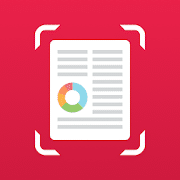 Want an Android scanner that can scan both documents and QR codes and barcodes? Then try Scanbot. In general, this is an application for scanning PDF documents, but there are many additional features besides the PDF scanning system. You don't need to use your phone's camera to scan files. Just hold the device over the documents or whatever you want to scan; Scanbot will do the rest for you. It will provide a scanned copy with satisfactory graphics and resolution.
Important Features
You can save scanned documents as PDF and jpg files.
Scanning QR codes and barcodes is also possible with this application.
OCR text recognition is available to extract the same copy.
Let you scan multiple pages with one effort.
You edit files even after saving them in any folder.
Annotations and convenient search engines are also available in this Document Scanner App for your Android device.
12. Document Scanner: PDF File Maker for Phone
---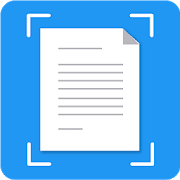 Doc Scanner is the next application; I want to introduce you. As the name suggests, this is a scanner application that makes exact copies of documents, images, and various written scripts. It provides an unparalleled experience of using your phone's camera as a document scanner. This application has the ability to create PDFs from scanned copies and other communication tools. The user interface is simple and widely available.
Important Features
It is an all-in-one PDF document scanner with versatile flexibility.
This app is capable of scanning receipts, documents, photos, reports, etc.
It offers file size customization and PDF resizing.
You can print any documents directly from the application.
It automatically detects the edges of the document pages.
13. TurboScan: Scan documents and receipts to PDF
---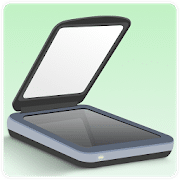 If you choose TurboScan, you won't need a separate scanner. It can make your Android phone a one-stop document management center. This application is a very powerful document scanner widely available for users of all ages. It supports multi-page integration in PDF, JPG and other file formats. Users will be provided with features such as SureScan, email to me for a better overall experience and flexibility.
Important Features
It works very fast and takes less than 3 seconds per page to scan and process.
This application supports direct printing options through a virtual printer and other applications.
You can place and edit multiple receipts or images in one file.
It offers flexible sharing options and file resizing for proper attachment.
This app has professional grade tools for sharpening, brightness, contrast, rotation, color management, and more.
14. Notebloc PDF Scanner App
---
It is a convenience that your phone can scan and process any useful documents with Notebloc PDF Scanner app. It's time to turn on Android and a useful office tool. Notebloc is able to scan any paper copies and turn them into PDF, JPEG, JPG files. This simplifies life and gives you the ability to quickly share documents to save you time and effort.
Important Features
It is completely free to use with many additional features.
This application offers a batch scan feature to scan and process multiple pages in one go.
It automatically detects page edges and doesn't take into account dark shadows, dark contrast, etc.
The app comes with advanced sharing options and built-in support for cloud storage.
It offers filename customization and options to create personalized folders for better organization.
15. Genius Scan – PDF Scanner
---
My last suggestion is Genius Scan, another fast and useful document scanning app for your Android device. To scan any business or educational documents or images, you only need a few seconds to touch them just a few times. Just place the paper or whatever you want to scan in front of your device's camera. And Genius Scan will do the rest. It automatically recognizes the paper against the background and other factors.
Important Features
It will detect documents and automatically remove unwanted backgrounds.
It will remove unwanted shadows on the page and fix any other imperfections.
An automatic system for combining and separating documents is available.
You can protect your files with a password or fingerprint lock.
You can send a copy via email, Dropbox, Box, Google Drive, and so on.
Final verdict
---
Have you noticed that all the apps mentioned here are almost compatible with each other? All of them are useful and have almost all the functions necessary for the genre. This is the reason some of you may be confused, right? Well, if you are waiting for my recommendation right now, then I suggest you try Tiny Scanner or CamScanner. These two are, in my opinion, the most functional document scanner apps for Android. But other apps like Microsoft Office Lens and Adobe Scan are also very supportive.
Now tell me, do you have anything to ask about this topic? Also let me know if I forgot to add anything very important. If you have ever used any of these apps, please feel free to share your experience with us. You know, your support and inspiration is the main thing we are working on. So, it's here; I want to say goodbye for today. Take care.